750 000 €*
Euros
663 948 £
916 995 $
52 077 000 руб
7 372 223 kr
5 899 748 元
101 545 500 ¥
882 405 Chf
Non-contractual information
Tourrettes-Sur-Loup (Near village)
Purchase villa 6 rooms 186 m² | 4 bedrooms

Just 3 minutes from the village of Tourrettes sur Loup, in very quiet location, south facing and with views of the sea and hills. This single storey, 4 bedroom villa, currently offers 190m² of accommodation and sits in enclosed grounds of 2556m² with swimming pool (10m x 5m) and pool house. A rare opportunity!
750 000 € honoraires inclus
Honoraires à la charge du vendeur, notre barème de prix est consultable dans la page 'mentions légales' de notre site internet.

Land surface 2556.00 m²
1 storey(s)
Aspect south
View sea ​​and hills
Kitchen fitted
Heating electric
Year of construction 1979
House individual
4 bedroom(s) -
2 terrace(s)
2 bathroom(s)
2 toilets
1 garage(s)
1 parking(s)
1 cellar(s)
Features:
pool
- pool house
- electric shutters
- bedroom on ground floor
- double glazing
- automatic gate
- calm
411V300M For sale
Request information
Message sent !
Energy class D -
Greenhouse gas emissions C
Mini/Max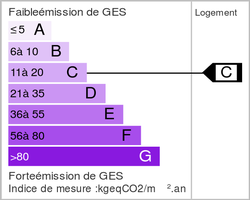 All useful places in the city of Tourrettes-Sur-Loup

Mini/Max
The statistics of the city and its inhabitants

Mini/Max
France
Population
0
0
0
Distribution of population
Under 25 years
0 %
0 %
0 %
From 25 to 55
0 %
0 %
0 %
Over 55 years
0 %
0 %
0 %
Number of children per family
Families without children
0 %
0 %
0 %
With 1 or 2 children
0 %
0 %
0 %
More than 3 children
0 %
0 %
0 %
Dwelling type
Owners
0 %
0 %
0 %
Tenants out HLM (low-income housing)
0 %
0 %
0 %
Tenants HLM
(low-income housing)
0 %
0 %
0 %
Unemployment rate
0 %
0 %
0 %
Source: INSEE
Tax rates and residential property

Mini/Max
| | | | | |
| --- | --- | --- | --- | --- |
| | Housing tax | Property tax built properties | Undeveloped land tax | Garbage fee |
| | 0 % | 0 % | 0 % | 0 % |
| | 0 % | 0 % | 0 % | 0 % |
The tax rate (in%) are passed every year by local authorities. To obtain the amount of tax due by each taxpayer, multiply that rate by the taxable amount (determined by address of the location of buildings) of the property for property tax and rental values ​​of residential premises register for the tax.

Source: Interior Minister and DGCL (Directorate General of Local Government)
The closest high schools and their success rate in the rank

Mini/Max
The 6 closest high schools
Address
Distance
Rate of success
in a level
| | | | |
| --- | --- | --- | --- |
| | Department | Region | France |
| Hours of sunshine | 0 h | 0 h | 0 h |
| Rainy days | 0 jours | 0 jours | 0 jours |
| Average temperature | 0 °C | 0 °C | 0 °C |