895 000 €*
Euros
792 311 £
1 094 281 $
62 145 220 руб
8 797 519 kr
7 040 365 元
121 177 630 ¥
1 053 003 Chf
Non-contractual information
Exclusive
Tourrettes-Sur-Loup
Purchase villa 5 rooms 155 m² | 3 bedrooms

In a quiet location within 13 mins walk to the village of Tourrettes sur Loup and with views of the surrounding hills, an atypical Provençal villa with large pool, beautifully renovated in a modern style, yet conserving the charm and authenticity of the original. Exposed beams and solid wood flooring, double height ceilings to the living areas and lots of glazed openings lend a light and airy feel to this semi-contemporary home.The accommodation comprises:
Entrance Level (Upper Ground Floor):
spacious living/dining room with architecturally striking exposed beams to the double height ceiling; guest cloakroom; modern open-plan kitchen with access to both covered and open dining terraces; butler's kitchen with steps down to utility room, garage and boiler room
Lower Ground Floor (half level):
double bedroom with spacious en suite shower room with WC and access to private covered terrace at garden level
Lower Ground Floor (full level):
double bedroom with ensuite shower room and WC and garden access; parental suite comprising bedroom, large bathroom with separate shower and WC and an adjoining office/bedroom 4, all with garden access
Exterior:
lawned and gently terraced gardens surround the property; large swimming pool (13m long) with diving board; pool house with BBQ; access to large single garage with automatic door
Visite virtuelle: 
​​​​​​https://fr.envisite.net/o25or4
895 000 € honoraires inclus
Honoraires à la charge du vendeur, notre barème de prix est consultable dans la page 'mentions légales' de notre site internet.

Land surface 1600.00 m²
2 storey(s)
Aspect south
View mountain
Kitchen fitted kitchen
Heating gas
Hot water gas
Interior condition renovated
House individual
3 bedroom(s) -
3 terrace(s)
1 bathroom(s)
3 shower(s)
4 toilets
1 garage(s)
1 cellar(s)
Features:
pool
- pool house
- laundry room
- calm
411V921M For sale
Request information
Message sent !
Energy class C -
Greenhouse gas emissions D
Mini/Max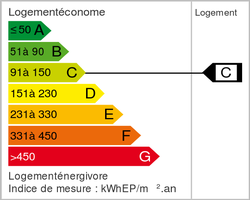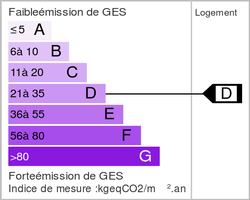 All useful places in the city of Tourrettes-Sur-Loup

Mini/Max
The statistics of the city and its inhabitants

Mini/Max
Tourrettes-sur-Loup
Alpes-Maritimes
France
Population
4 272
1 073 185
63 186 168
Distribution of population
Under 25 years
27 %
28 %
31 %
From 25 to 55
38 %
39 %
41 %
Over 55 years
35 %
34 %
28 %
Number of children per family
Families without children
52 %
50 %
47 %
With 1 or 2 children
40 %
43 %
43 %
More than 3 children
8 %
7 %
10 %
Dwelling type
Owners
73 %
55 %
57 %
Tenants out HLM (low-income housing)
23 %
48 %
55 %
Tenants HLM
(low-income housing)
5 %
5 %
3 %
Unemployment rate
7 %
8 %
8 %
Source: INSEE
Tax rates and residential property

Mini/Max
| | | | | |
| --- | --- | --- | --- | --- |
| | Housing tax | Property tax built properties | Undeveloped land tax | Garbage fee |
| Tourrettes-sur-Loup | 14 % | 20 % | 43 % | 9 % |
| Vence | 22 % | 24 % | 25 % | 11 % |
| Colle-sur-Loup (la) | 12 % | 24 % | 33 % | 9 % |
| Courmes | 23 % | 17 % | 42 % | 10 % |
| St-Paul | 22 % | 20 % | 32 % | 10 % |
| Roquefort-les-Pins | 22 % | 17 % | 43 % | 9 % |
| Alpes-Maritimes | 19 % | 22 % | 49 % | 9 % |
The tax rate (in%) are passed every year by local authorities. To obtain the amount of tax due by each taxpayer, multiply that rate by the taxable amount (determined by address of the location of buildings) of the property for property tax and rental values ​​of residential premises register for the tax.

Source: Interior Minister and DGCL (Directorate General of Local Government)
The closest high schools and their success rate in the rank

Mini/Max
The 6 closest high schools
Address
Distance
Rate of success
in a level
LYCEE GENERAL ET TECHNOLOGIQUE HENRI MATISSE
101 AVENUE FOCH
06140 VENCE
3.83 Km
96 %
LYCEE GENERAL ET TECHNOLOGIQUE VALBONNE
1265 ROUTE DE BIOT
06560 VALBONNE
8.6 Km
-
LYCEE GENERAL ET TECHNOLOGIQUE AUGUSTE RENOIR
18 AVENUE MARCEL PAGNOL
06802 CAGNES SUR MER CEDEX
9.22 Km
87 %
ECOLE 2D DEGRE GENERAL PRIVEE INTERNATIONAL SCHOOL OF SOPHIA
60 RUE DU VALLON
06560 VALBONNE
9.55 Km
95 %
ECOLE SECONDAIRE PRIVEE COURS FREDERIC MISTRAL II
2 BOULEVARD MARECHAL JUIN
06800 CAGNES SUR MER
9.66 Km
-
ECOLE TECHNOLOGIQUE PRIVEE INTERNATIONAL BUSINESS SCHOOL
1240 ROUTE DES DOLINES
06560 VALBONNE
10.42 Km
-
Department
Alpes-Maritimes
Region
Provence-Alpes-Côte d'Azur
France
Hours of sunshine
2 668 h
2 711 h
1 894 h
Rainy days
63 jours
69 jours
113 jours
Average temperature
16 °C
14 °C
12 °C